Strategic Framework for Heritage Science
A new strategic framework for heritage science in the UK was launched at an event at the Tower of London on 5 December 2018.
The framework focuses on three themes:
Excellent research
A skilled and diverse heritage science community
Demonstrable social and economic impact
Through these three themes the vision 'that the UK's extraordinarily rich and varied tangible and intangible heritage will be enhanced by better use of science and technology for the benefit of society' will be delivered.
Read the Strategic Framework for Heritage Science in the UK, 2018-2023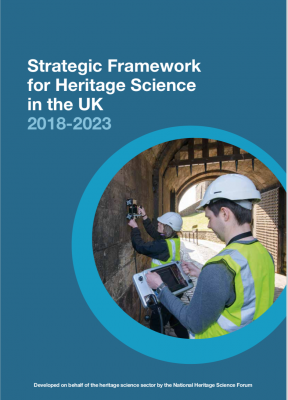 The new Framework provides a tool for the heritage science community to work together to:
Define research priorities
Secure investment
Strengthen links across the heritage sector and with other partners
Create a supportive policy environment
Build the capacity of the sector
Articulate the value of heritage science to society and the economy.
You can add your knowledge of work that contributes to the delivery of the three themes and their associated goals to our interactive resources here - please share this link and encourage others to add to it.
Strategic Framework for Heritage Science in the UK, 2018-2023
---
National Heritage Science Strategy, 2010
---