Nerys Rudder
I spent eight years as collections manager for a national art gallery project in the Caribbean. Despite having a lot of fun administering their conservation programme, I realised there was a lack of representation of people of colour.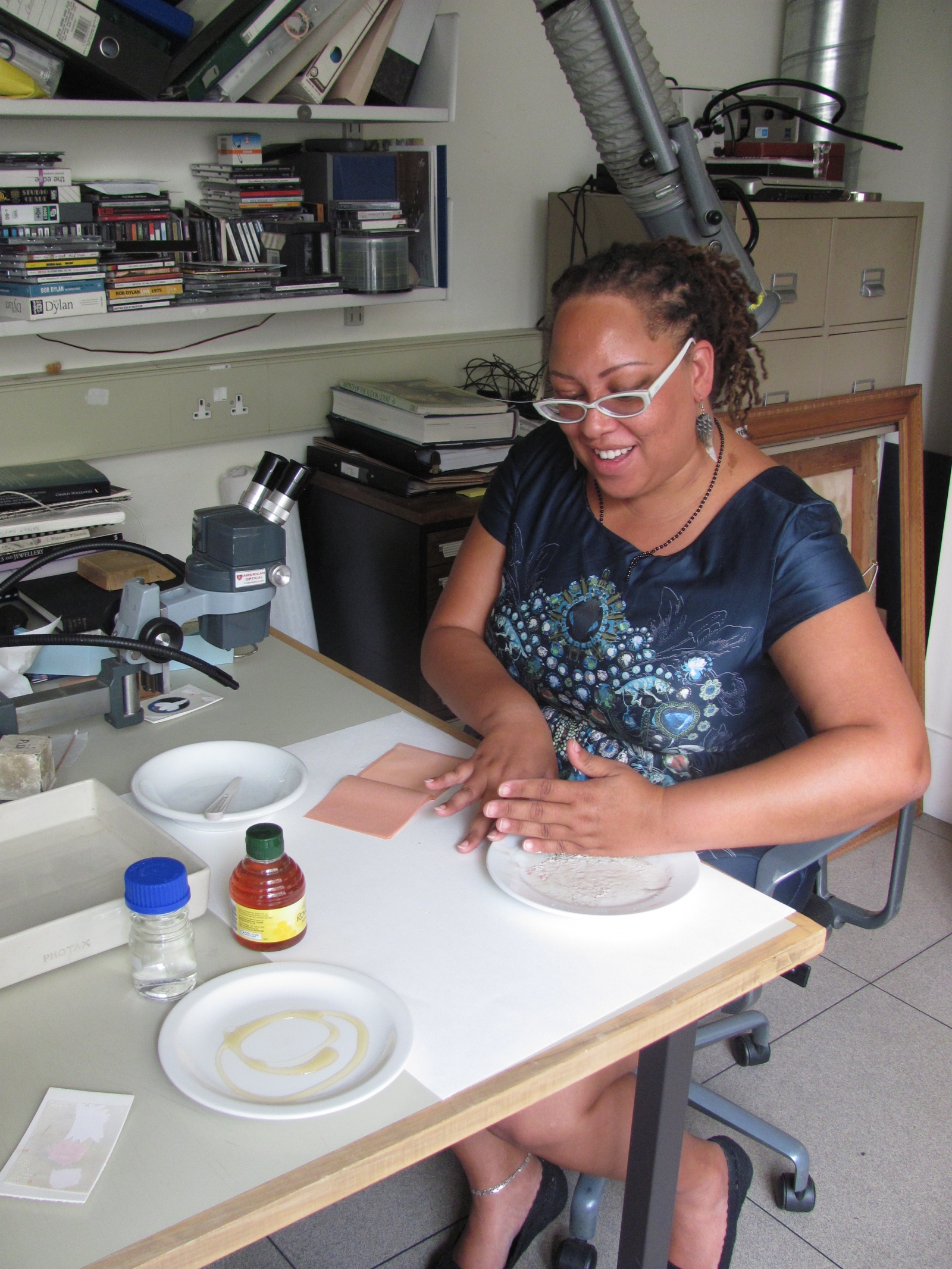 Wanting to address the imbalance, I decided to become a conservator on my return to the UK and applied for the MSc in Conservation Practice at Cardiff University.

Before this, I was lucky enough to take part in a research exchange to the Fiji Museum in Suva. While there I participated in heritage surveys as well as environmental impact assessments in remote villages with the archaeological department. This placement furthered my understanding of the infrastructure and needs of heritage institutions in small island developing states.

Closer to home, a student placement at the V&A Museum in 2013 included training in preventive conservation and environmental monitoring; integrated pest management; emergency recovery and interventive conservation in a much larger national institution. This varied internship cemented my bench skills, critical analysis and response to complex problem-solving as well as providing opportunities for knowledge sharing and co-operation between colleagues.

I completed my Master's in 2014 and hope to work with a museum that will allow me to build up skills in a variety of media so that I will have a comprehensive experiential base to share in the future. Ultimately I want to offer training. I am developing a volunteer programme for conservation graduates to build their skills-base and contribute to heritage development in small-island developing states.